Female entrepreneurship in Italy and worldwide: Italian innovators are growing in 2023
17 October 2023
In Europe and North America entrepreneurs and managers are still few compared to Asia with negative effects on their respective economies, but in our country "research-preneur" are growing.
Doing business for women is not easy around the world, with the way to fill the gender gap still long - especially in Europe and North America - despite encouraging signs in recent years. In Asia the situation is improving, with some countries where female entrepreneurs are more numerous than entrepreneurs.
In Italy, female-led companies account for one fifth of the total (22.18%): a figure in line with the European average (32%) and the rest of the West, with the exception of the United Kingdom. As for innovative startups, the differences remain. For example, in the United States- home of innovation par excellence - 71% of young entrepreneurs do not have women in their team, and 57% do not have women in the C-Suite (that is, top positions such as CEO, CTO and CFO).
In China, on the other hand, two thirds of innovative startups have a female presence in C-Suite, and over 50% on the boards. In our country, paradoxically, the innovative realities with female prevalence are less than the "traditional" ones, although a study carried out by Boston Consulting Group shows how the startups founded or co-founded by women generate twice the return on investment compared to those founded only by men.
Numerous global analyses also highlight how young innovative "pink" companies are more likely to attract investment, as well as a strong understanding of market needs transformed into business opportunities.
As underlined by a McKinsey study, if Europe could increase the presence of women in the workforce in high-tech sectors by up to 45% (3.9 million more women by 2027). In addition, it would close this gap and increase Europe's GDP to €600 billion.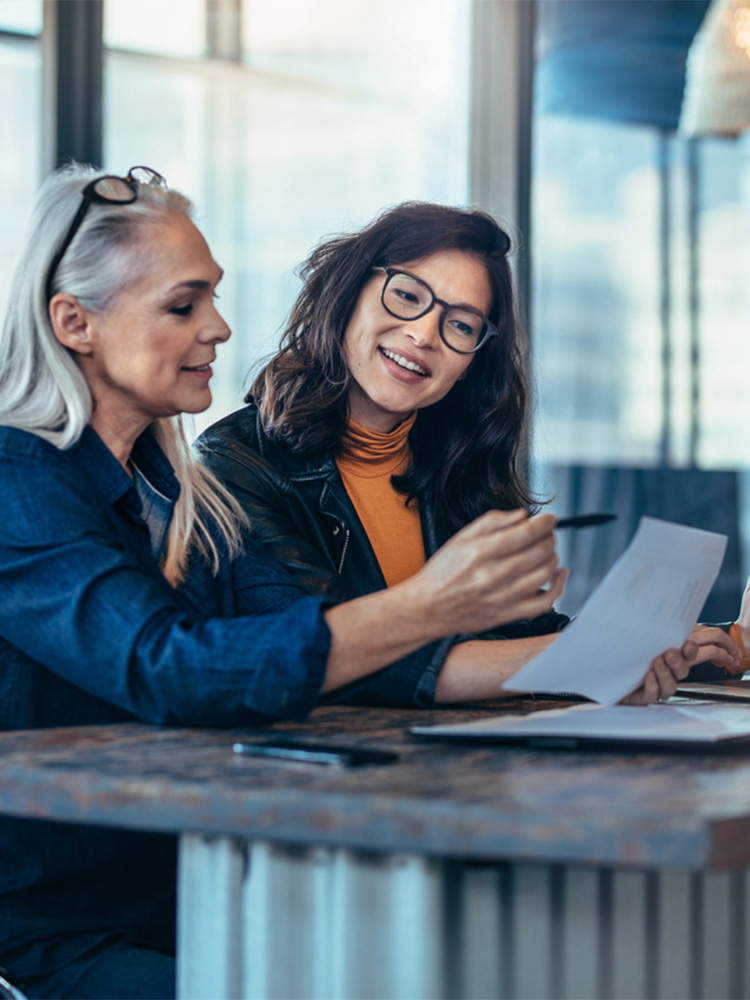 Female entrepreneurship in Italy: "innovative" entrepreneurs are growing
In Italy, after having proved more resilient in 2020 compared to "male" activities, the annual survey of the Observatory for Female Entrepreneurship Unioncamere and Infocamere returns a comforting photograph: in 2022 the "pink" companies were 6,000 less than the previous year in traditional sectors, but considering only startups data is growing.

In fact, between 2022 and the first half of 2023, there were 2,000 young innovative companies, including women, up 40% (+576) compared to the previous two years. The Dashboard on startups related to the first quarter of this year published by the Ministry of Enterprise and Made in Italy how the young innovative companies with female prevalence (ie with ownership shares and administrative positions) are 1,924: 13.7% of the total (14.029).

The new innovative female startups are active in high value added sectors such as artificial intelligence, edutech, food-tech, sustainable tourism and fintech, as well as fashion and design, health and wellness, gaming and social innovation.
In addition, female entrepreneurs from the fields of research that have translated the acquired skills into entrepreneurial activities are growing. A rapidly growing phenomenon, with the research-preneur ever more numerous.



Problems and obstacles that hinder "pink" entrepreneurial initiatives
The main obstacles that hinder female entrepreneurship are the persistence of micro-discrimination of gender, the lack of specific training for women, the low propensity of girls to choose undergraduate courses in the matter and STEM (Science, Technology, Engineering and Mathematics), the difficulties in accessing equitable funding in reconciling family commitments with entrepreneurial activities.

Tools to support and enhance innovative female entrepreneurship in Italy
Governments and the EU in recent years have supported and encouraged the birth and growth of women's businesses with different tools, recognizing the importance of "pink" activities for the socio-economic growth of member countries. In Italy, Mission 5 of the NRNRN (Inclusion and Cohesion) provides for 400 million Europers to finance at least 2,400 women-led enterprises by 2026, of which 700 in 2023.
To which is added Smart&Start Italia, which supports the birth and growth of innovative startups managed by Invitalia with endowment reserved for "pink" startups EUR 100 million for the implementation of innovation-oriented policies in support of female entrepreneurship that eliminate social, economic and territorial inequalities.
Moreover, Intesa Sanpaolo has made available a ceiling of 500 million euro to support 360% of female entrepreneurship and pursue the objectives of the PNRR.


Intesa Sanpaolo Innovation Center initiatives to enhance innovative female startups
The Intesa Sanpaolo Group stands out for its internal promotion of gender equality, concretely supporting women's entrepreneurship and companies that invest in women with initiatives to highlight their crucial role in socio-economic growth.

For example, on 21 June 2023, the Intesa Sanpaolo Innovation Center on the 31st floor of the Intesa Sanpaolo Skyscraper in Turin hosted the APID convention, a network of female entrepreneurs from Turin since 1989 representing the needs of women entrepreneurs and female SMEs in the area.
With the aim of stimulating the birth of innovative "pink" realities, for three years Intesa Sanpaolo Innovation Center has been partner of the GammaDonna award: the national award that rewards female entrepreneurs, established in 2004 with the aim of reducing the gender gap through scouting and enhancement of female talent.
The GammaDonna Award today is a real path of enhancement, acceleration and empowerment of innovative and sustainable female entrepreneurship - unique in the Italian landscape - that in 2023 was won by Susanna Marcucci (CEO and founder of Alisea).

In addition to the first prize - which allows them to obtain media coverage and access training courses, mentoring & advisory sessions and exclusive networking events - the seven finalists were awarded three other prestigious prizes including the Intesa Sanpaolo Women Startup Award Innovation Center for the most innovative startupper (areas: Smart City, Smart mobility, Life Science, Healthcare & Medical Devices, Bioeconomy, Media, Entertainment & Gamification, Fashion, Agri-food tech, Cleantech and Energy).

This year the award was given to Cristiana Vignoli (CEO of Hemera Pharma) thanks to a biotech project that aims to treat spinal cord injuries.