Innovation Center at BIAT 2023
16 October 2023
From 11 to 13 October, Naples hosted the International Innovation and High Technology Exchange: over 700 B2B meetings between international investors and Italian startups and innovative SMEs.
The ninth edition of BIAT, the great event dedicated to international business meetings, organized by ICE - Agency for the promotion abroad and the internationalization of Italian companies, has just ended at the San Giovanni a Teduccio Campus.
In 2023, for the first time, ICE opened participation to innovative companies from the entire country, not only to those with headquarters in the 8 regions of the South, while maintaining the venue in Naples.
Also for the first time, the initiative took place in collaboration with Intesa Sanpaolo and the Intesa Sanpaolo Innovation Center, players who have activated numerous initiatives in Naples to support the growth of the innovation ecosystem, such as the Terra Next acceleration program.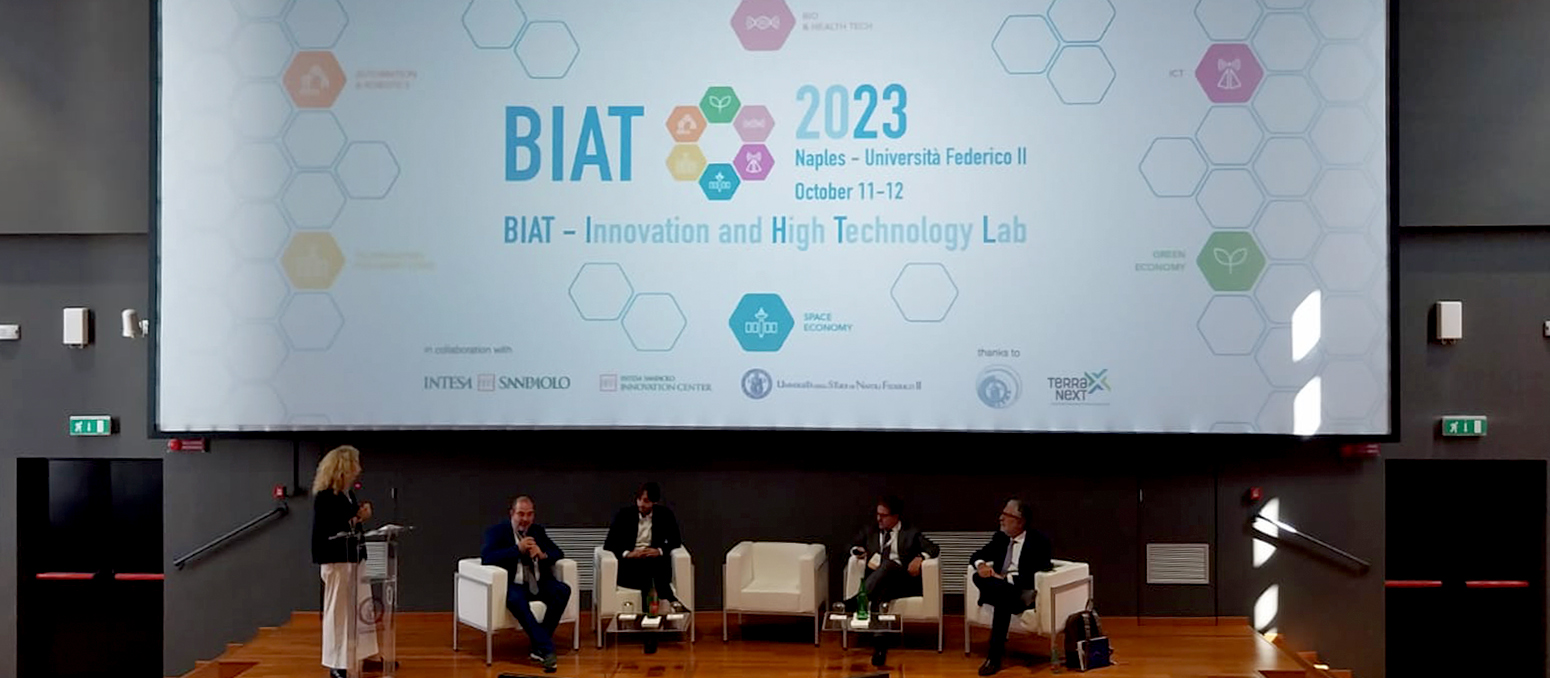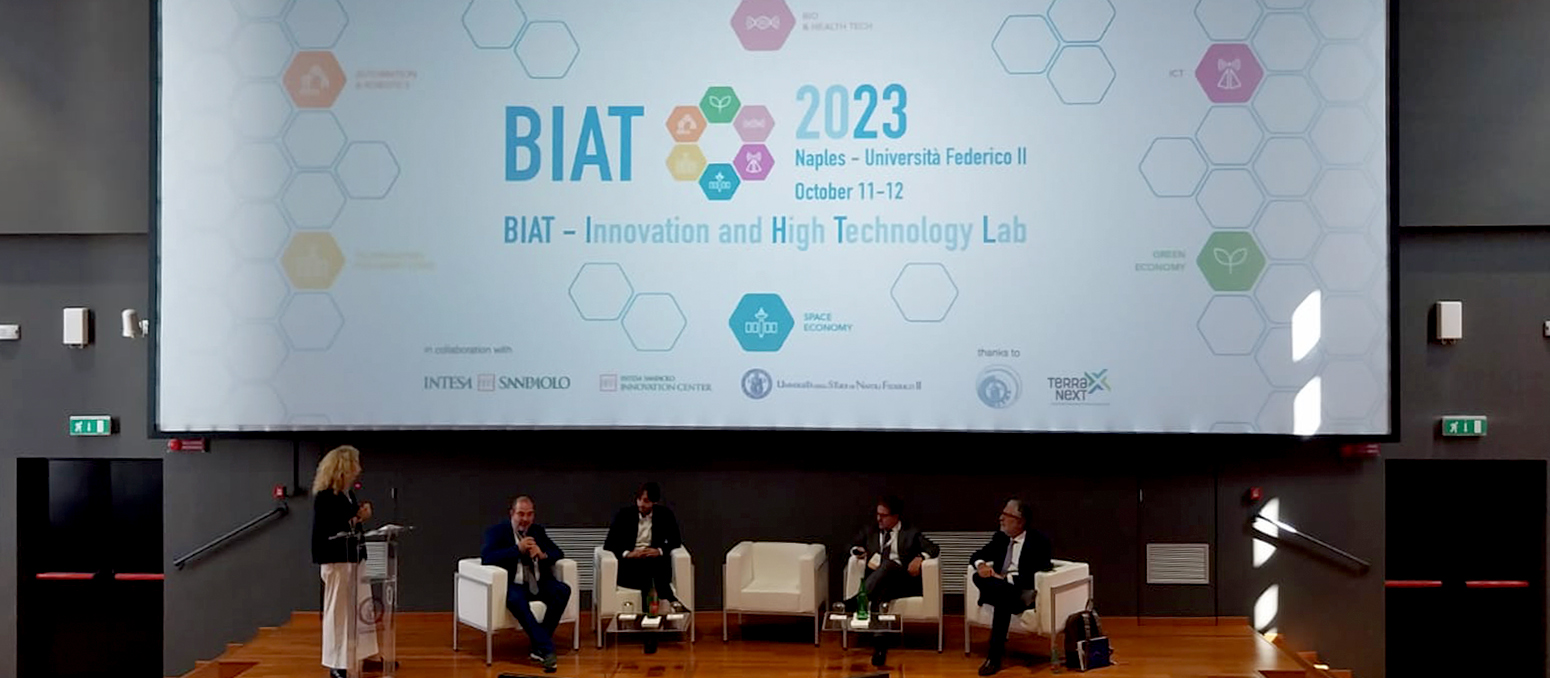 For the first time, Terra Next startups also participated in the B2B sessions
The inaugural session took place on 11 October with speeches by Maurizio Forte, Central Director for the Export sectors of the ICE Agency, Massimo Carnelos, Head of the Innovation, Startup and Space Office of the Ministry of Foreign Affairs and International Cooperation, Alessandro Lenoci, Corporate Commercial Director of the Calabria and Sicily regional management of Intesa Sanpaolo, Valeria Fascione, Councilor for Research, Innovation and Startups of the Campania Region, Giorgio Ventre, Scientific Director, Apple Developer Academy, University of Naples Federico II.
On the 12th, a seminar session took place, organized by Intesa Sanpaolo Innovation Center, dedicated to the development of the Italian ecosystem from an investment and VC point of view. Luca Pagetti, Head of Startup Financing and Growth, participated in the meeting for the Innovation Center.
During the BIAT, the 91 participating Italian companies had the opportunity to present, during two days of meeting sessions, 116 projects to 71 foreign investors selected by the ICE network offices, coming from the United Kingdom, United Arab Emirates, China, Korea Southern, India, Poland, Israel, Czech Republic, Austria, Bahrain, Qatar, USA, Singapore, Canada, Germany, France, Japan, Slovenia, Turkey and Finland; the counterparties were involved in over 712 pre-scheduled B2B meetings, to which were added those requested and organized directly on site.
BIAT is a now consolidated event, whose objective is to enhance the technological and innovative potential of Italian companies, in order to best position them on international markets.
This year, the sectors of interest were Automation and Robotics, Bio & Health Tech, Green Economy, ICT, Space Economy, Smart City Technologies.
And precisely within the Green economy and Bio & Health Tech sectors, the finalist startups of the second edition of Terra Next, the accelerator dedicated to the bioeconomy, had the opportunity to make themselves known and participate in business meetings with international investors and Italian companies.
An opportunity for unprecedented visibility for young innovative companies, which was able to be organized thanks to the intermediation and interest of Intesa Sanpaolo and the Intesa Sanpaolo Innovation Center.