Techstars: from the Smart City to the Transformative World, the program evolves and launches the new call4startup
29 September 2023
Techstars opens applications and broadens the boundaries of the program to include technologies for the world of tomorrow

The historic program carried out by Techtsars with the support of Intesa Sanpaolo Innovation Center, Fondazione Compagnia di San Paolo and Fondazione CRT, launches its fifth call4statup and evolves once again, becoming Techstars Transformative World Turin, an opening that goes beyond the cities and mobility.
Building on the success of the Smart Mobility and Cities of the Future themes, Techstars is now broadening its scope to a Transformative World. This evolution allows to invest in and support companies that are not only shaping the future of mobility and urban living but also those that are creating a lasting change in the world of tomorrow.
Applications are open until November 29th and are aimed at innovative companies from all over the world, operating in the following verticals: decarbonization/Net Zero/Circular Economy, Health & Safety, AI Technologies & Advanced Computing, Digital Asset Creator Communities, Exponential Intelligence or AI 2.0, Quantum Computing, Cyber ​​Security, Ambient Experience, Hyperautomation.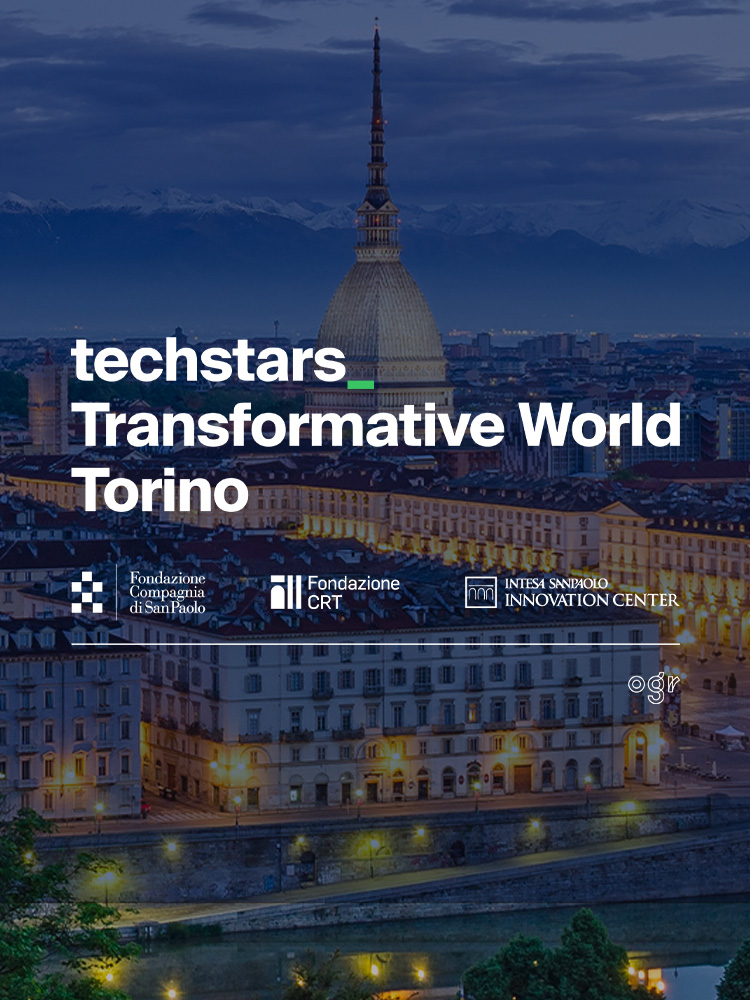 The program, with the selected startups, will start in February, as usual at the OGR in Turin and will end in May 2024 with the demoday.
With this fifth edition, Techstars renewed its partnership with the Turin innovation ecosystem, a choice that has proven to be a winning one, with the 45 accelerated startups that have raised 85 million in funding over the years.