Startup Tales | TimeFlow, the first IT skills marketplace aiming to globalize the business
19 September 2023
Established at the beginning of the pandemic, the under-30 reality from Salento that facilitates the meeting between supply and demand for IT skills through an innovative platform based on AI and Machine Learning, already adopted by over 800 companies, and in 2023 started its ambitious climb, starting from India.

Meeting a particularly felt market need, namely the often unmet demand for developers and IT providers (Information Technology), through an innovative and patented platform based on Artificial Intelligence and Machine Learning algorithms. A cloud solution that matches demand and supply of skills by analyzing the technological needs of the customer and matching them with the technical skills of supplier companies. All of this in real-time and calculating a compatibility index with the required criteria to simplify and streamline the search, selection, and hiring of technological partners and technical profiles for software development.

This, in a nutshell, is TimeFlow - a startup founded on May 12, 2020, in Lecce by Lorenzo Danese (CEO), Federico Patrioli (COO), Gianmarco Ferrante (CLO), and Iacopo Albanese (CTO) - which, thanks in part to the support of Intesa Sanpaolo and Intesa Sanpaolo Innovation Center, has grown at a dizzying pace in just three years.
How TimeFlow Was Born
The 32-year-old Lorenzo Danese, active in the IT sector since the beginning of his professional journey ten years ago, explains: "I studied in Rome at the Elis Center for languages and multimedia technologies, so I am a former technician focused on software development. Before TimeFlow - he continues - I was the CEO of a technical consulting company with offices in Milan and Lecce in the field of financial services, with clients in Europe and America and over 60 employees. At the beginning, I was involved in software development for banking or insurance architectures."
Realizing the shortage of software development profiles, instead of strengthening the HR team, Danese set up a training center in Puglia, or rather, a real Academy. He says, "I led the company, managing all the recruiting through the Academy, offering a training program aimed at students, recent graduates, and new graduates. At the beginning of 2020 I sold my shares, being one of the majority shareholders, to embark on a product-based company."
A young reality that wants to remain so, with the goal of "building" particularly innovative software without offering services to the market, thus enabling a different and much more ambitious climb. The idea, in fact, dates back to 2018 and was written in Danese's agenda, although the name was different at the time, but the goal was already clear: to create an innovative "product" company with a strong, tight-knit team, focused on the human relationships that develop within the company.
An idea based on the awareness of the significant problems faced by companies in the sector "both in creating new connections with other companies, and in finding competent and qualified technological partners," emphasizes the CEO of the Salento startup.
Thus, TimeFlow was born with offices in Lecce - also as a kind of "giveback" to the CEO's native territory - and in Milan. "In the first six months, we planned the company's evolution, laying the foundation for the development of the software that eventually became our flagship product, starting in January 2021," Danese adds, "we also started fundraising activities, reaching out to investors and business angels to acquire capital and advance the entrepreneurial project."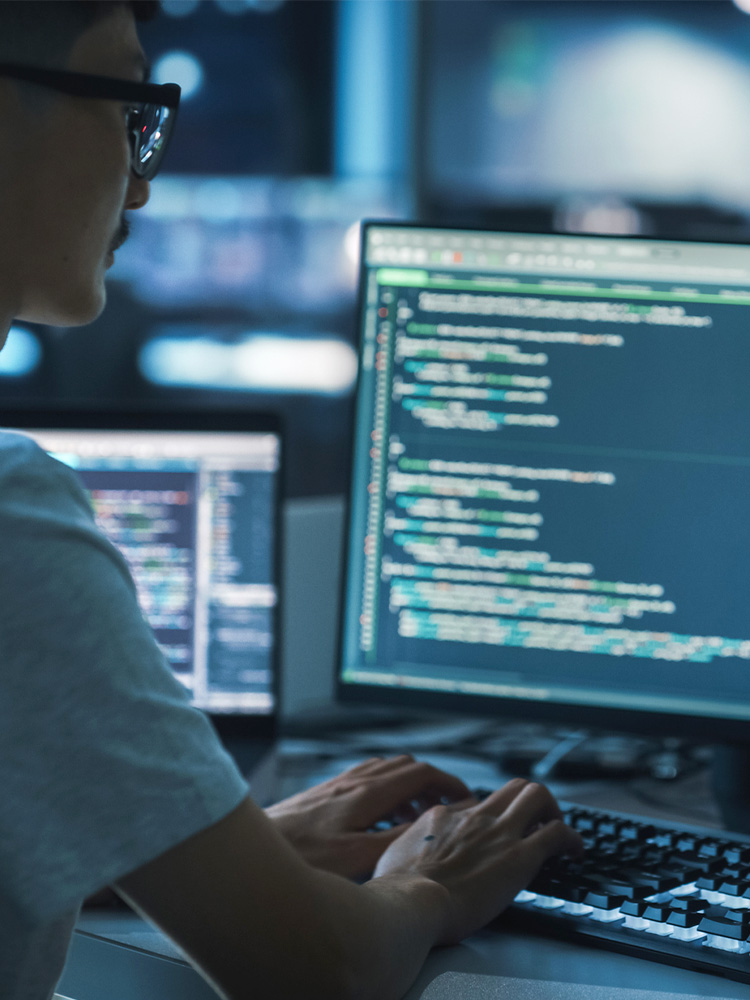 Entering the TimeFlow Market and Choosing to Be a Benefit Company
The developed solution immediately generates interest because the need is strongly felt by the entire market, and the product is genuinely concrete for companies looking for IT skills. "This allowed us to immediately connect with various multinational companies, including PwC and Deloitte: companies that play a key role both nationally and globally," highlights TimeFlow's CEO.
In this phase, the startup decides to position itself as a Benefit Company, because the theme of social and environmental impact is particularly important to TimeFlow, as Danese emphasizes: "Many of us are particularly attentive to these issues in our private lives, so we decided that TimeFlow should have a positive impact on both people and the environment. We are a zero environmental impact company, we offset carbon emissions thanks to a partnership with a vertical partner in this field, and we are part of the Social Innovation Teams, a non-profit association aimed at promoting a new economic model capable of generating a positive impact on society and the environment."
What TimeFlow Is and How the Platform Works, the World's First IT Skills Marketplace
TimeFlow - a platform available as software as a service distributed in the cloud and accessible from all devices without time and location constraints - allows companies to search for new technological partners with vertical expertise in one or more areas such as AI, blockchain, and software development.
A skills marketplace that connects companies looking for specific skills for their projects with IT companies or professionals who can meet their various needs.
"Furthermore," Danese adds, "once the VMP (Vendor Management Platform) mode is activated," the platform allows companies to manage their supplier portfolio - which for multinational companies includes thousands of businesses - digitizing business relationships with companies and centralizing vendor management and scouting of technological partners (search and selection of sub-contractors, i.e., SMEs with vertical IT skills).
Consequently, having access to a single application that allows both actions in a rapid timeframe, with a digital and optimized solution, and, above all, having the possibility to leverage a proprietary AI-based algorithm that efficiently matches supply and demand for skills, is crucial for TimeFlow's rapid growth.
Also because the solution of the Salento startup "guarantees the supplier that there is genuine interest in the skills offered, without wasting time in the search and selection phase, as when a request for skills is posted, the platform returns a list of technological partners or developer profiles sorted by familiarity and affinity with the specific requirements," clarifies Danese.


Internationalization and Entry into the Indian Market to Create "Bridges" and Achieve Global Growth
"In our growth and product development journey, we realized that we are the first movers in the sector to propose a solution that facilitates sourcing and procurement. For this reason," explains TimeFlow's CEO, "we decided to accelerate our internationalization, consolidating the Italian market in which we were born at the same time. In Q1 of 2023, we decided to enter the Indian market, where hundreds of companies adopted our platform in just a few months."
This is a significant milestone, considering that India is a global leader in technology and innovation. "We provide Indian companies with a technological bridge to reach European companies," Danese explains, "with advantages for both parties. On one hand, European companies save money and quickly find the skills they need because India, unlike Italy, is not a saturated market but is 'full' of IT skills; on the other hand, Indian companies can approach European customers who pay even triple the price when turning to those in their respective countries."
With TimeFlow, "everyone wins because this way we bring value to the companies that connect to the platform. With the growth of the network of profiled technological partners, in fact, we bring value to those who arrive first," Danese highlights, announcing that the Salento startup will soon open an office in London because the United Kingdom is the leading country in terms of turnover and spending in Information Technology.
In 2023, in addition to consolidating the markets in which it operates and entering the scale-up phase, TimeFlow has implemented the product and after India, it plans to further internationalize the business starting from the United Kingdom, France, Germany, and Spain, which currently relies on the South American market due to the absence of language barriers. Looking to the future, TimeFlow's CEO clarifies, "the ambition is to create 'bridges' between various countries and scale the business globally within 3 years."
Moreover, after closing 2022 with €300,000 in revenue (+1000%), in 2023 - according to the already acquired metrics - TimeFlow will exceed its year-end goals (one million euros in revenue). Currently, the Salento startup has profiled more than 800 companies and has started collaborations with well-known companies like Esprinet and Teamsystem, expanding the team that now consists of over 20 people and is continually growing.


Support from Intesa Sanpaolo and Intesa Sanpaolo Innovation Center: From Up2Stars to the Elite Lounge
The Intesa Sanpaolo Group has supported and facilitated TimeFlow's rapid growth. The Salento startup participated in the Digital-Industry 4.0 category in Up2Stars - an acceleration and valorization program for startups born from the collaboration between Intesa Sanpaolo and Intesa Sanpaolo Innovation Center, supported by the Gellify innovation platform. As the CEO points out, TimeFlow was "surprised to find a company so well predisposed to innovation, prepared, and with a truly important offering."
After completing the Up2Stars program, TimeFlow entered the Elite Lounge of Intesa Sanpaolo organized in collaboration with Elite, the Euronext ecosystem that helps startups and SMEs grow and access private and public capital markets through a set of services for business growth, as well as preliminary steps towards a possible stock market listing.
The path, Danese explains, "is articulated and highly informative. The Intesa Sanpaolo Group is also an excellent financial partner and has allowed us to acquire new skills useful for even faster scaling of the business in the first part of 2023."
Experiences that have generated greater awareness of the challenges that TimeFlow's lean business model inherently implies, and have done the same with regard to the skills needed within the startup's team to achieve ambitious goals, including an IPO.
Read other Startup Tales