Intesa Sanpaolo Innovation Center Neuroscience Lab participates in XPERIENCE - technology meets art
1 May 2022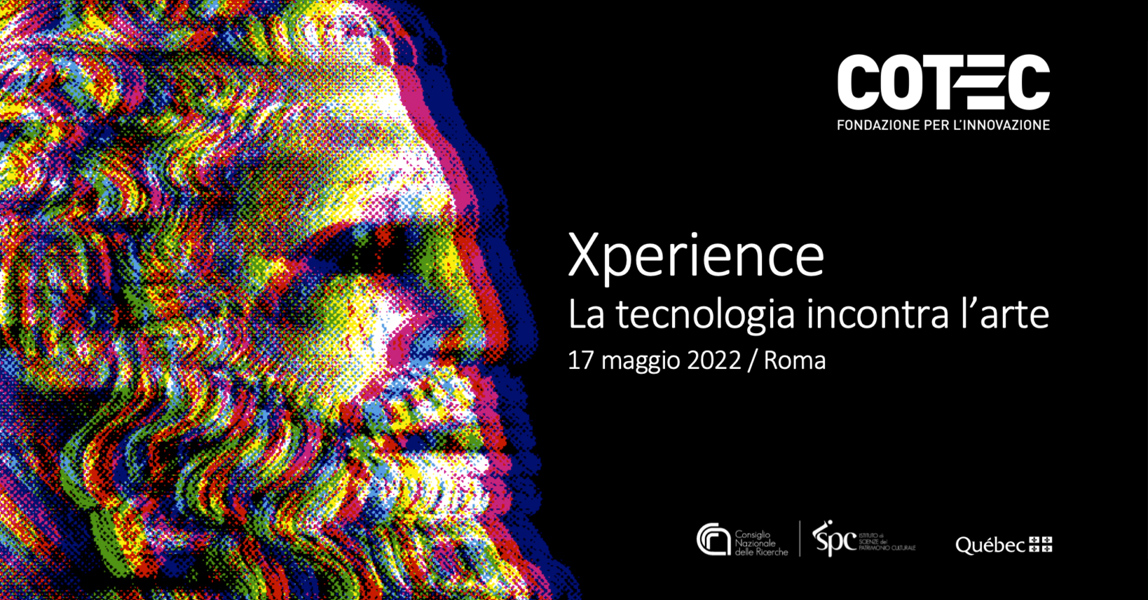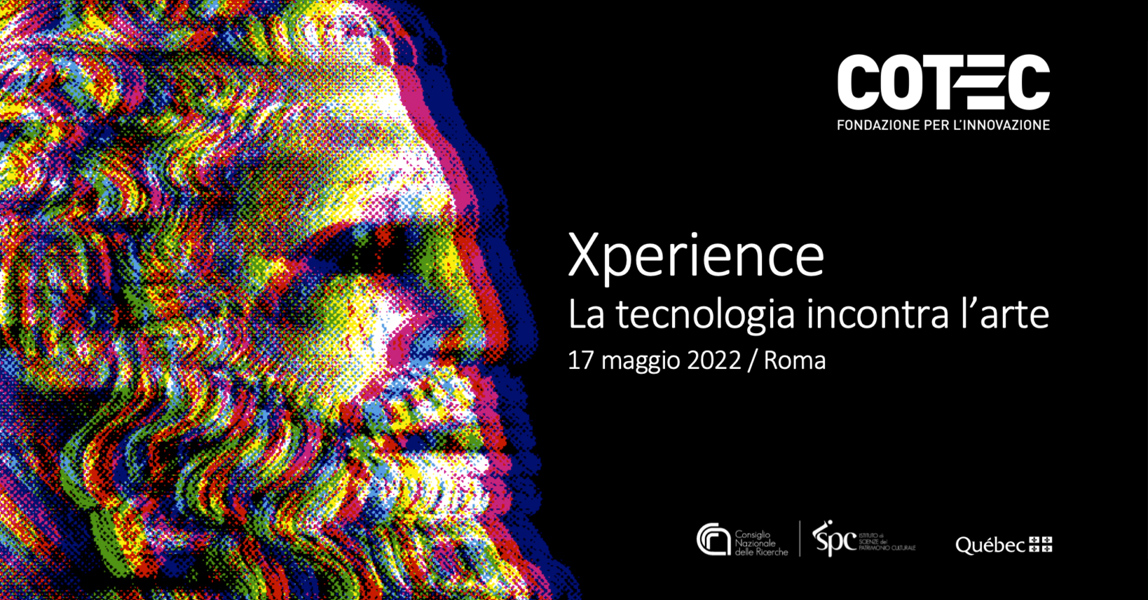 The Cotec Foundation event made it possible to discover the latest technological applications in the museum and artistic fields
Intesa Sanpaolo Innovation Center supports the advancement of research with the aim of generating positive impact in various sectors of society thanks to new technologies and innovative solutions. It is with this spirit that he participated with the Neuroscience Lab in the XPERIENCE event - Technology meets art, at Palazzo Massimo alle Terme in Rome.
The meeting, organized by the Cotec Innovation Foundation, was also an opportunity to present the COTEC "Innovation and Culture" report, a research carried out in collaboration with the CNR Institute of Cultural Heritage Sciences.
The aim of the study was to identify the latest trends related to technologies for the enhancement of the artistic-cultural heritage and to illustrate them thanks to national success stories.
An innovative approach to the world of art
Numerous contributions alternated during the meeting: the speakers illustrated projects and devices on stage for the use of cultural heritage, which in some cases were made available to the public.
Gamification, interactive environments, augmented reality and virtual museums are some of the technologies presented as possible tools for artistic dissemination, capable of transforming visits to exhibitions and museums into moments of educational entertainment.
An attempt is thus made to develop a new approach to art, centered on the idea that innovation and technology can make the works of art of the past more accessible and exciting.
The Neuroscience Lab and the Last Supper
Sonia d'Arcangelo - Head of the Neuroscience Lab of Intesa Sanpaolo Innovation Center intervened by presenting the project that had Leonardo da Vinci's Last Supper as protagonist.
In collaboration with the Polo Museale della Lombardia and TSW S.r.l, the Neuroscience Lab measured the psychophysical reactions of 38 volunteers in front of Leonardo's masterpiece. It was thus possible to collect data to discover how lighting, illustrative panels and the path positively or negatively affect the use of the work.
The measurements were carried out using 3 different devices:
an electroencephalograph recorded brain activity
electrodes applied to the fingers detected the change in the electrical characteristics of the skin
•an eyetracker was used to observe eye tracking
All of these surveys made it possible to reconstruct the emotional state of visitors during the experience by offering important information, which hopefully will be useful for a greater enhancement of the works of art and of the Italian cultural heritage.