In Action Esg CLIMATE
Closed call
Expired on 15 May 2023
Milano, IT
Apply now
In Action Esg CLIMATE is the initiative promoted by Intesa Sanpaolo Vita to support the ecological transition, in which Intesa Sanpaolo Innovation Center collaborates as a technical partner.
Now in its second edition, the initiative aims to reward three Italian companies that will present innovative projects with a significant and measurable impact in favor of the green transition in the "Climate Tech", "Manufacturing", "Sustainable Lifestyle" and "Agrifood Tech" sectors. The proposals must be able to reduce CO2 emissions and energy consumption, and promote the use of energy from renewable sources, the responsible use of natural resources, the reduction of waste produced and the development of the circular economy, indicating operational results (KPI) achievable within 12 months of the presentation of the plan.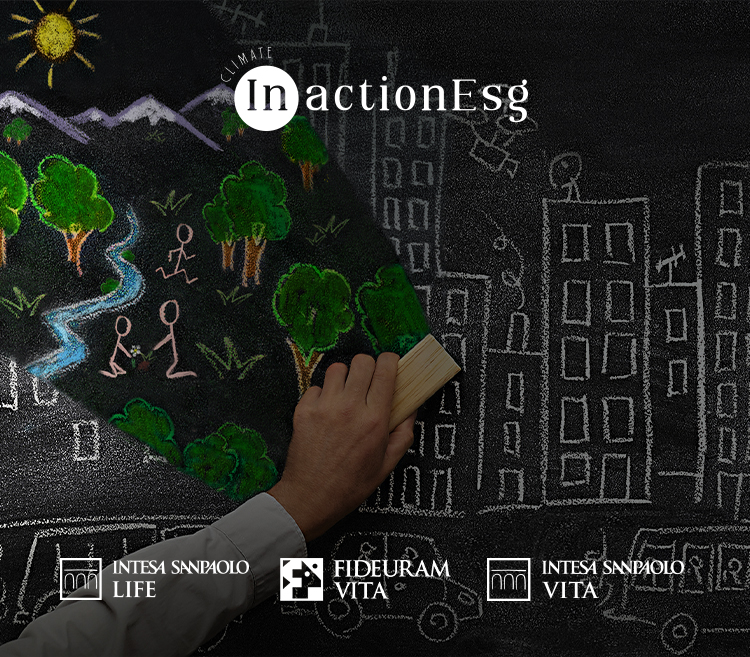 The call4ideas will close on May 15th, after which the projects collected will be evaluated by a jury of experts and the winners will be announced by the end of July.
The companies that will present the best project for innovation and with a significant and demonstrable impact to facilitate the ecological transition will be given a cash contribution for a total amount of 500,000 Euros divided as follows:
• 1st place 250,000.00 Euros
• 2nd place 150,000.00 Euros
• 3rd place 100,000.00 Euros


We are looking for startup in this sector
Renewable energies: production of renewable energy from innovative sources; Infrastructure optimization for Renewable Energy (smart grid); Energy storage systems;
Optimization of the use of resources: Water Tech (treatment and reuse of wastewater; smart water infrastructure; smart meters; extraction of water from the air and desalination); recovery and valorisation of technical and biological by-products; organic-based alternative fuels (e.g. Biogas and Biomethane); Carbon Capture & Storage (CCS) technologies.
Technologies and new materials that enable sustainability: 3D printing; additive manufacturing; IoT sensors; digital twins, blockchain for tracking materials and products, etc…; use of innovative materials (bio-tech, nano-tech, etc…); bio-based packaging;
Business models: solutions to maximize the efficiency of production assets (remote assistance, predictive maintenance, servitization); intelligent logistics solutions and product traceability (Reverse logistics); solutions for the recovery and valorisation of processing waste (upcycling, etc.); design for the reuse of products and packaging (re-use, refurbishment, etc.).
Raw materials and resources: use of bio-based, renewable, recycled/recovered materials; innovative circular materials (nanotech, recombinant biotech, etc.); easily recoverable or biodegradable dyes; optimization of the use of resources in production (chemical, water, energy;
Recovery and recycling: design to increase product life and for easy disassembly and recycling; business models for reuse, rental and sharing; sorting automation and fiber to fiber recycling technologies; supply chain tracking (blockchain) to enable recycling; reduction of packaging and/or use of circular packaging.

Smart agriculture: precision agriculture; vertical farming; regenerative agriculture; innovative production techniques and use of soil conditioners and natural fertilisers; tracking of the production chain (blockchain); new soil carbon storage solutions; promotion of biodiversity; new bioremediation techniques; recovery and reuse of agricultural biomass and by-products in a circular perspective; Bio-based packaging, reusable packaging; climate prediction solutions;
The new food: new sources of non-animal proteins, sugar alternatives, functional foods, superfoods; food waste management.