Neva II Global and Neva II Europe funds presented: 500 million euros in total
15 September 2023
Intesa Sanpaolo Innovation Center continues its work in support of the innovation ecosystem through Neva Sgr, which invests in high-potential innovative companies. The venture capital company, after raising 250 million euros through the Neva First fund to invest in Italian and foreign hi-tech startups, has introduced two new Funds: Neva II Global and Neva II Europe, totaling 500 million euros.
The presentation of these two initiatives took place on Wednesday, September 13th, at OGR Torino. President Luca Remmert and CEO Mario Costantini of Neva explained the objectives to an audience of venture capitalists, corporations, institutional investors, experts, entrepreneurs, and startups from all over Italy and many other countries, especially the United States and Israel.
The meeting was introduced by President of Intesa Sanpaolo Gian Maria Gros-Pietro, who stated: "Intesa Sanpaolo, the country's leading banking group, has decided to enter the world of Venture Capital directly. We consider it an effective tool for fostering innovation, especially the creativity of young people, and therefore essential for addressing the sustainability problems, not only environmental, of the contemporary world."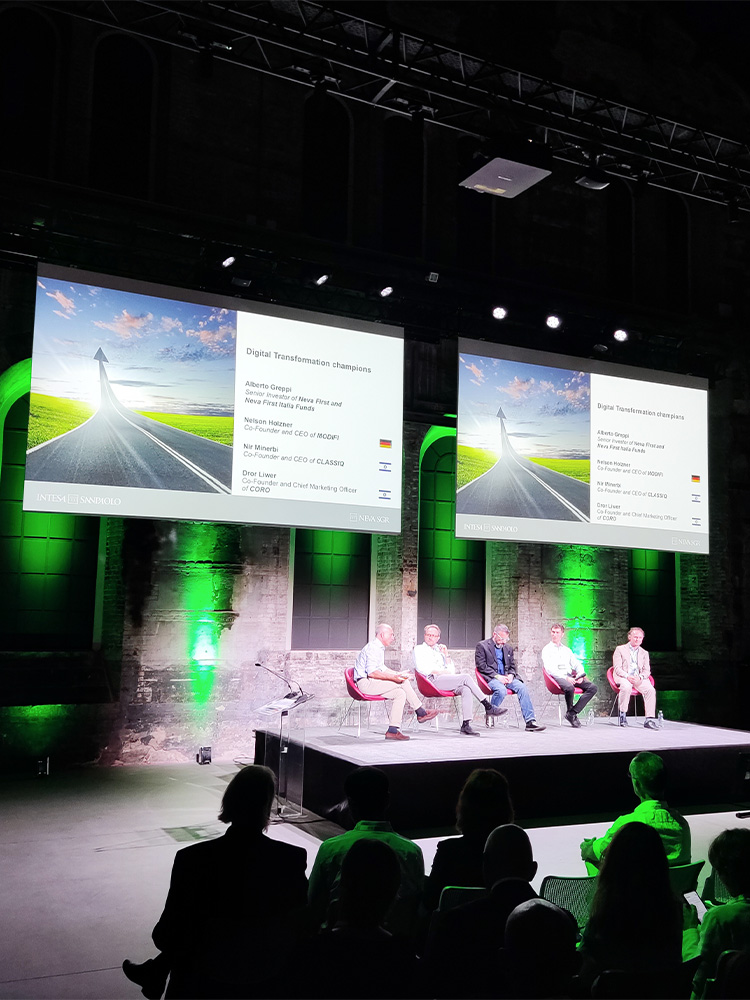 500 Million and Two Funds for Investments in Italy and Worldwide
Neva Sgr, through the Neva II Global fund, aims to raise approximately 400 million euros and invest it in highly innovative emerging companies globally. Neva II Europe, on the other hand, targets a fundraising of about 100 million euros and will focus exclusively on European companies, with a particular emphasis on Italian ones.
A significant focus will be on sustainability, ESG policies, and Circular Economy at a high level: the selected companies must adhere to clear criteria and objectives to provide solutions to global problems. As confirmed by President Remmert: "With Neva II Global and Neva II Europe, we will apply the same highly selective criteria used so far to identify growth companies with long-term competitive advantages, significant market opportunities, and adherence to ESG and circular economy criteria." The next period will be used to finalize all the necessary steps to operate in the market, so that the two funds can start operating from the second half of 2024.
The launch of Neva II Global and Neva II Europe is also possible thanks to the collaboration with Intesa Sanpaolo Innovation Center: Neva Sgr has invested in 35 companies since 2020, with a total allocation of approximately 142 million euros through the Neva First and Neva First Italia funds dedicated to investments in Italian companies. It has also launched the SEI - Innovation Ecosystem Development fund, fully subscribed by Intesa Sanpaolo Innovation Center and dedicated to supporting the growth of innovative ecosystems in Italy.