Intesa Sanpaolo Innovation Center alongside TIM for the 'AI Challenge
28 September 2023
AI, a market worth 1.7 billion dollars in Italy, with an expected annual growth rate of 34.1%: startups have great margins for development in this sector. Intesa Sanpaolo Innovation Center supports them by participating as a Partner in the TIM AI Challenge

"TIM AI Challenge" kicked off on September 26, the initiative aimed at startups, scaleups and national and international companies to identify innovative Artificial Intelligence solutions to integrate into the service portfolio of TIM Enterprise, the business unit of Group dedicated to companies and public administrations.

A new initiative gets under way with EIT Digital, Intesa Sanpaolo Innovation Center, the Startup Thinking Observatory of Politecnico di Milano and ImpreSapiens - Sapienza University of Rome, to identify the best Artificial Intelligence-based solutions with new services that can streamline processes and systems and optimise customer interaction, accelerating the digital transformation of Italy's production base. 
The initiative also seeks to foster the sector's development through new collaborations with innovative companies operating in this field.

Specifically, the best solutions will be identified in the fields of 'Intelligent Data Processing', which covers applications for the analysis and extraction of information from data, which can be used, for example, for forecasting, and 'Natural Language Processing' with solutions that can process and interpret language and even autonomously produce text.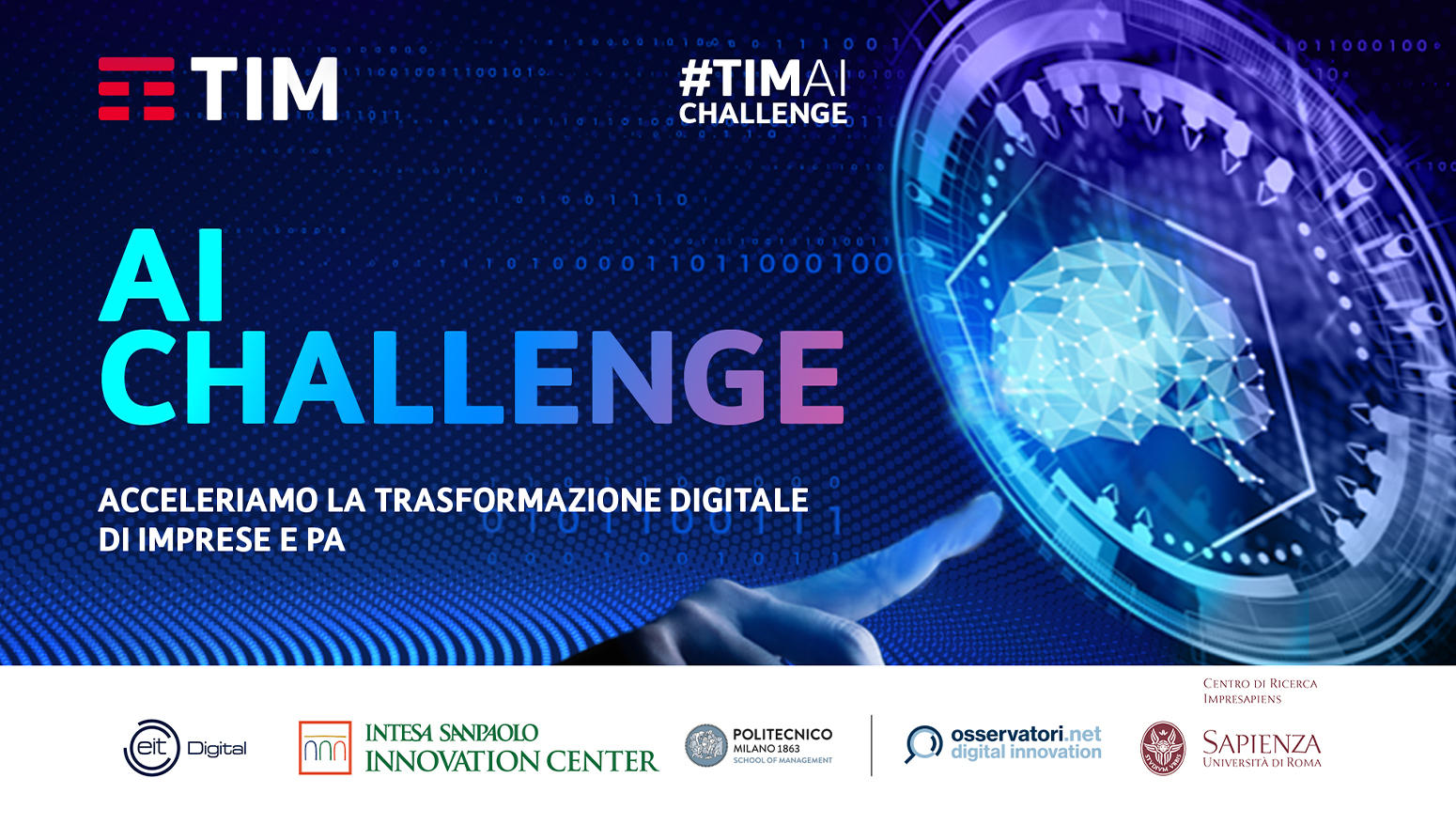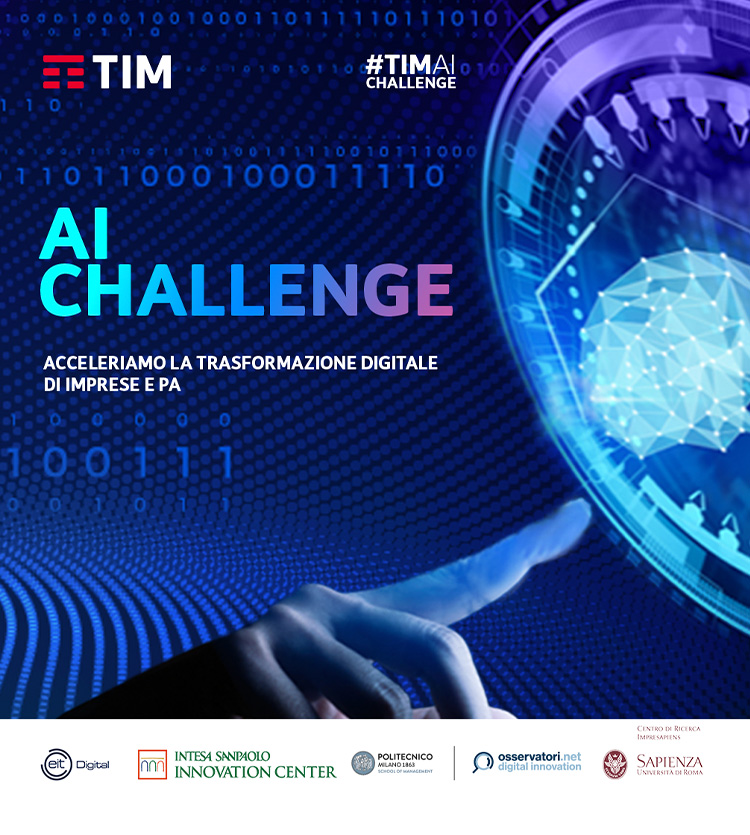 These are amongst the fastest-developing areas of Italy's AI market, which was valued at 1.7 billion dollars in 2022, with an annual growth rate of 34.1% forecast until 2027 when it will reach a total value of 7.6 billion dollars (source: Markets & Markets, Artificial Intelligence Market, Global Forecast to 2027).

The proposals will be assessed by a technical panel which will select the best innovative solutions to be awarded industrial, commercial or scientific collaborations with TIM and its partners. The selected companies will also have privileged access to the AI market and the possibility of further growth.

Candidacies can be submitted from today until 10 November.