The fourth edition of Torino Cities of the Future Techstars Accelerator has ended
12 May 2023
The fourth year of the Torino Cities of the Future Techstars Accelerator program officially ended on May 11th with the final Demo Day at the OGR in Turin. The 2023 edition involved 10 startups selected among 326 applications from all over the world: Empethy, Heloola, Pack, Tutornow, Wibo (Italy), Intuitivo, Preflet (Portugal), Automatika Robotics (France), Sirius (Netherlands) and Sorair (UK). During the acceleration period the startups worked on their business ideas and innovative technologies that span different areas related to the Smart City:

Mobility
Decarbonisation
Energy efficiency
EdTech
Social Responsibility
Well-being of the person
Investments in startups and real effects on the territory
Torino Cities of the Future is an international program based at the OGR in Turin and is promoted by Techstars, one of the most important startup acceleration organizations in the world which since its creation has accelerated over 2,200 startups, for a total fundraising of over 10 billion of funding dollars. Launched in 2020, the acceleration program has been contributing for 3 years to the growth of the Turin and national innovation ecosystem, thanks also to the positive synergies with the three corporate partners Intesa Sanpaolo Innovation Center, Fondazione Compagnia di San Paolo and Fondazione CRT and the municipality of Turin.
Torino Cities of the Future Techstars Accelerator represents an important opportunity for both entrepreneurial growth and innovative tech-matching. Thanks to this programme, over the years many innovative realities have been brought to Turin, about 60 of which have also started collaborations with the Municipality and local businesses. The profuse commitment has brought immediate benefits: in fact, in these 4 years they have seen the establishment in Italy of 6 startups and the creation of around 500 new jobs.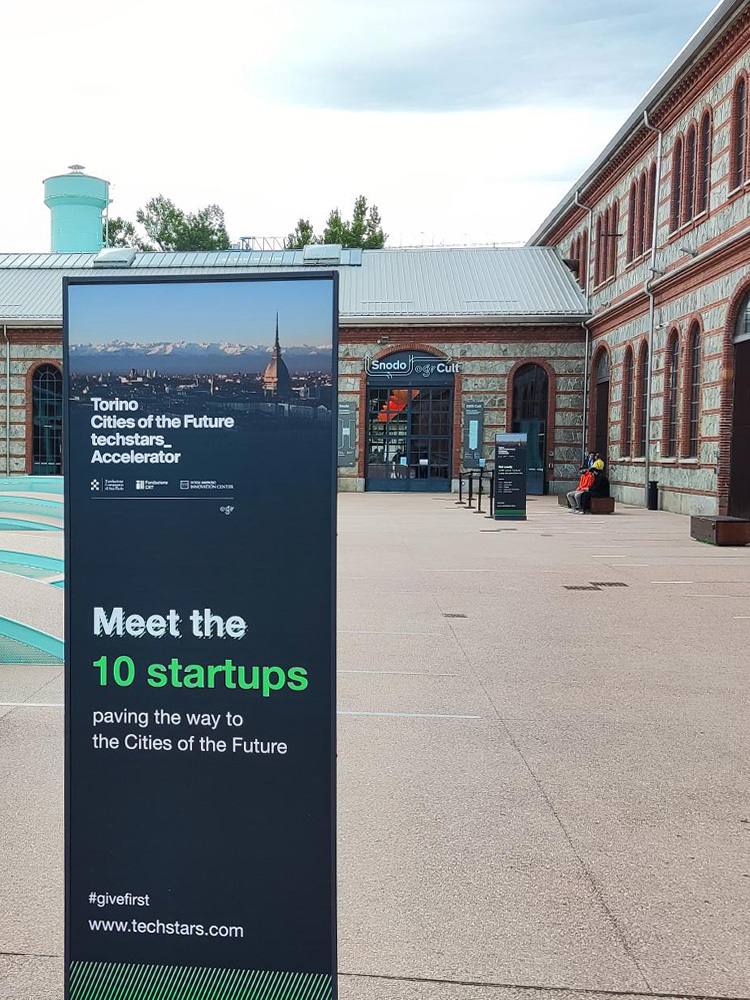 Targeted training for meeting the public
During the program, selected startups have access to a range of resources and tools to develop their ideas, including mentorship, training, legal and financial advice, as well as the chance to meet investors and strategic partners. The duration is three months, during which the participants work hard to develop their business idea in view of the Demo Day, the final event of the acceleration program, in which startups present their progress in front of an audience of investors, business angels and representatives of the academic and institutional world.
The meeting represents an important opportunity for startups to obtain funding, partnerships and visibility at national and international level.
The connection between the Intesa Sanpaolo Group and local players has generated numerous business and investment opportunities for customers in recent years, following a path outside the ordinary schemes, as is typical of the world of innovation.
Look at the pictures of the Demo Day