Argo opens its first call for startups to develop innovative solutions and services in the tourism and hospitality sectors
25 January 2023
The first call for startups promoted by ARGO, the acceleration program dedicated to startups that develop innovative solutions and services in the tourism and hospitality sectors, promoted by CDP Venture Capital together with the Ministry of Tourism, is active.
The acceleration program, lasting five months, will boost the growth of startups through a training course with industry experts, aimed at validating the product and business model for the go-to-market.

Argo will select about 10 startups that will receive a pre-seed investment of about 75 thousand euros and that will be able to access subsequent funding post acceleration. The Ministry of Tourism will also be able to further support the selected startups with a possible non-refundable contribution.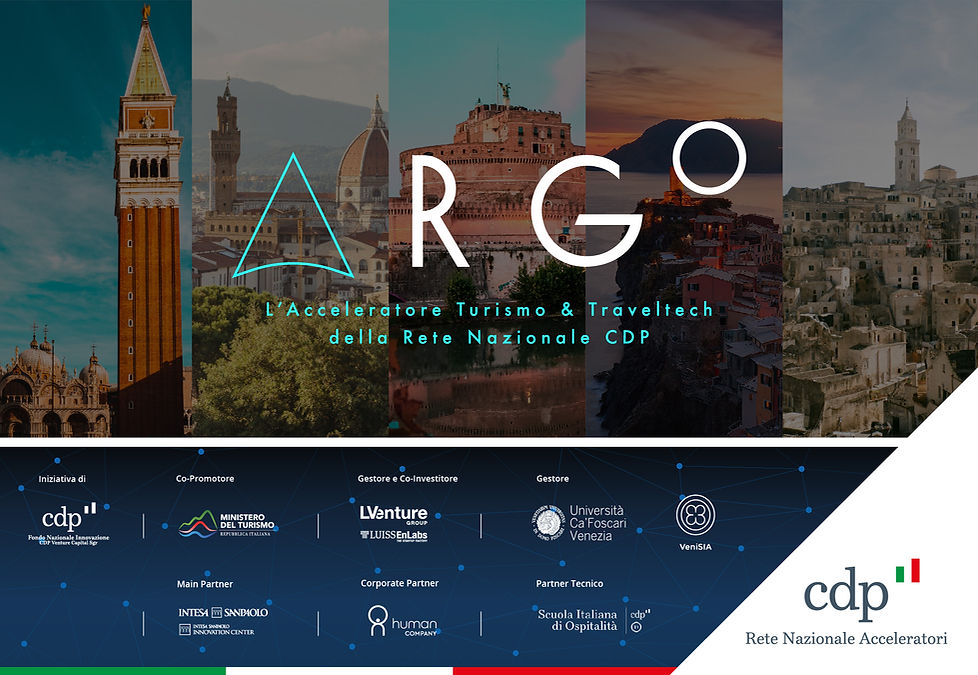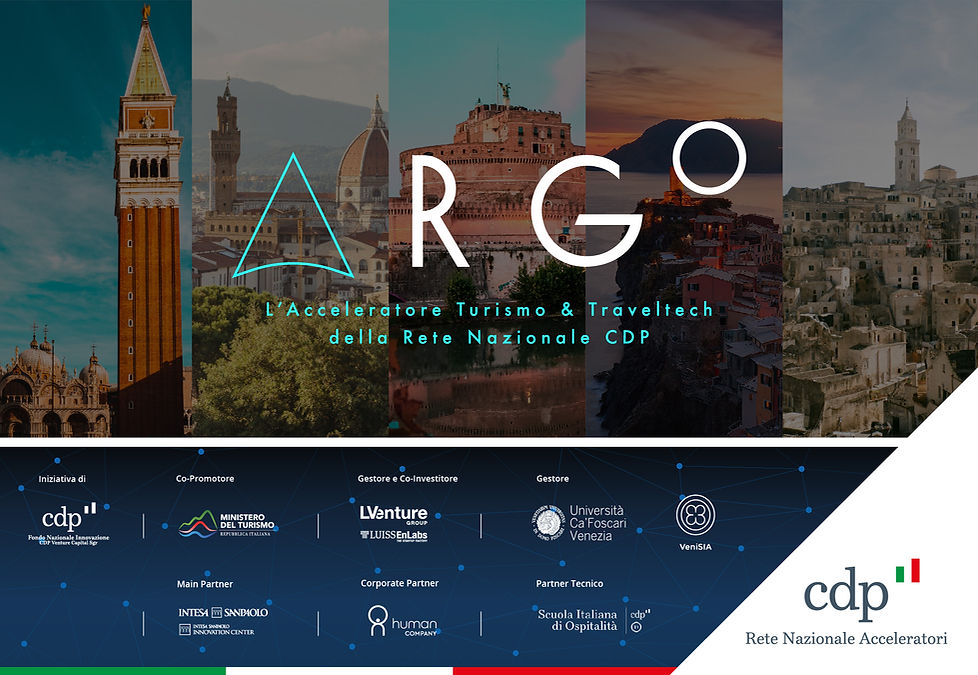 The initiative is aimed at startups with a team and a working prototype, who have developed innovative products or services in the field of tourism, with particular reference to the sectors of business tourism, cultural, religious and study, organized trips and outdoor experiences in contact with nature, food and wine, sport and wellness.

Requests for participation must be received, in accordance with the procedures set out in the call, no later than 19 February 2023.