Investor Day at Innovation House
21 April 2022
An opportunity to meet and discover on the occasion of Dubai Expo 2020

Intesa Sanpaolo Innovation Center promotes open innovation and the growth of the best startups by overseeing the fastest growing international ecosystems. It is with this spirit that the third appointment was held at the Innovation House in Dubai Marina, in the setting of Dubai Expo 2020. The event was organized, in collaboration with the Polytechnic Foundation of Milan and with the support of the IMI CIB Division.

Strategic sectors for the Dubai ecosystem

Held on March 28th and 29th in the Innovation House space in Dubai Marina, the matching initiative focused on two of the strategic sectors of the Dubai ecosystem: Smart City and Media & Entertainment. Indeed, the Intesa Sanpaolo Innovation Center organized a B2B session which saw the start-ups of the RS Productions network (IMMEDIATE Program), a selection of startups from the Techstars network (Turin Cities of the Future Program) and Emirati corporates and investors as protagonists.
It was an opportunity for discussion to stimulate investments and experiments between technology companies and international counterparts operating in the ecosystem of the United Arab Emirates.
Overall, 35 companies and 25 associated companies participated. 40 B2B meetings organized. The next day, the Intesa Sanpaolo Innovation Center accompanied a delegation of companies and startups from Italy on a tech tour between the Free Zones of Dubai and Sustainable City - a real "sustainable" Smart City recently built in Dubai.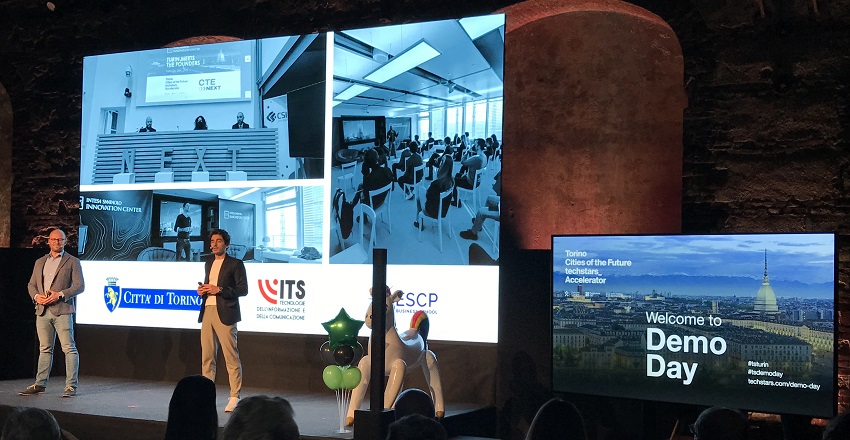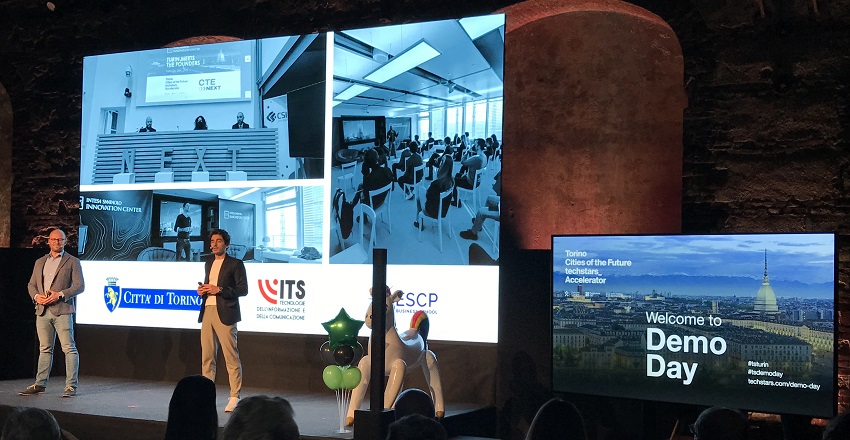 Strengthen the Group's positioning in the Middle East and North Africa

The fruitful collaboration with the Polytechnic Foundation of Milan and SVA Group, two operators very well integrated in the United Arab Emirates, has allowed Intesa Sanpaolo Innovation Center to discover and activate important relationships with the main players in the local innovative ecosystem.
The initiative simultaneously strengthened the international brand awareness of the Dubai and Abu Dhabi Branches of the IMI CIB Division, underlining the Group's role as a Financial Institution able to offer distinctive services for its customers, including through Open Innovation activities. Thanks to Innovation House, the Intesa Sanpaolo Group confirmed its commitment during Expo2020, creating not only moments of institutional meeting, but also generating new business and commercial exchange opportunities with Corporate and Local Sovereign Funds.

New opportunities on the horizon

Dubai represents an innovative pole of great interest for the development of new international corridors for the Group. The United Arab Emirates have been a strategic area for the Bank for some time now. Thanks to the Dubai and Abu Dhabi branches of the IMI Corporate Investment Banking Division, the Intesa Sanpaolo Group is positioned as the only Italian financial institution operating in this area.
The concentration of startups, the growth of VC investments and the services offered by the numerous commercial Free Zones, make Dubai a logistic and technological HUB of excellence in the global economic and innovative scenario.