IMMEDIATE 2022 - The third edition begins
30 March 2022
Starts the 3rd edition of the European acceleration program dedicated to media, entertainment and communication
Connecting specialized startups with potential investors and exploring innovative and developing market sectors are two of the objectives of Intesa Sanpaolo Innovation Center, which once again collaborates with RS Productions on the IMMEDIATE program.
It is the first European vertical business accelerator dedicated to media, entertainment and communication, a world in constant transformation thanks to new technologies such as Artificial Intelligence and Virtual Reality.
The program is now in its third edition and until April 30th 2022 startups and scaleups from all over the world will be able to apply through the website www.immediateaccelerator.com and propose innovative technologies and formats in fields such as audiovisual, digital and gamification.
2 phases for an entrepreneurial growth path
Immediate is organized in 2 phases. The first, which lasts 4 months, involves scouting and selection and is coordinated by the Intesa Sanpaolo Innovation Center. The 31st floor deals with selecting and training startups and teams through an international call followed by a Bootcamp. On May 31st 2022, a group of finalists will present their projects to a jury of experts and managers from RS Production and the winners will be announced who will move on to the next phase.
The second step, dedicated to accelerating the selected companies, is scheduled from June 6th to October 14th 2022. During this period, the winning startups will receive coaching dedicated to defining their business model from a go-to-market perspective and they will have the know-how of important entrepreneurial realities at their disposal. The initiative ends with a moment of pitch to an audience of investors and stakeholders.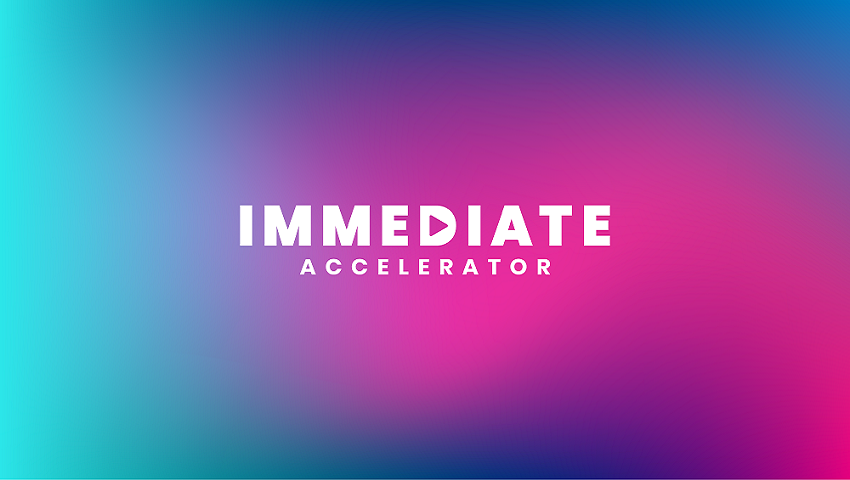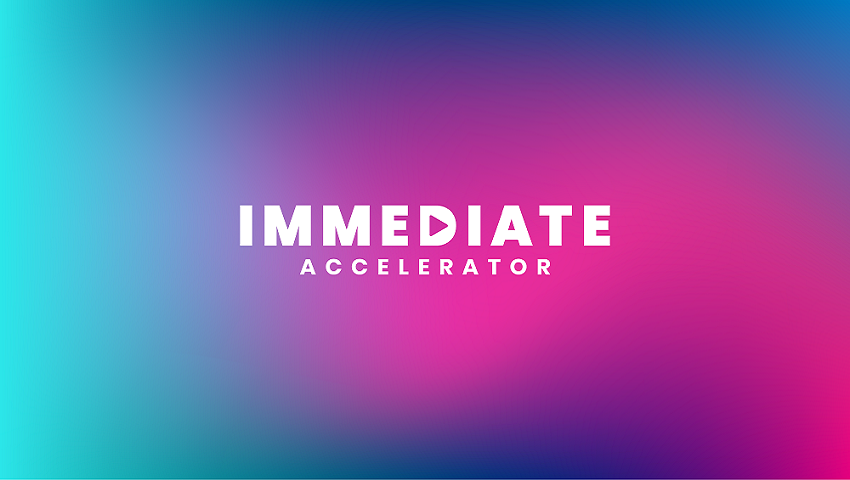 In addition to the aforementioned RS Production, Intesa Sanpaolo Innovation Center, H-Farm, Tree and Rolling Stones Italia also participate. In particular, the latter will make its production studios in Milan available for the creation of audiovisual content, events and other marketing operations.
Compared to previous editions, the initiative can count on an even wider network of partners and collaborators. Among the new companies involved are Kineton, a software development and engineering services company, ClubDealOnline, an online capital raising platform, Carosello Records, a historic Italian record company, and the world leader in networking and IT Cisco.
More than two million euros raised
The first two editions were a success: the calls collected a total of 165 applications and led to a track-record of 9 accelerated startups and over 2 million euros raised. To this are added collaborative projects in synergy with partners of the initiative and with other investors. An example is Stargraph, one of the winners of the first edition, which launched the first Italian platform on which to buy and exchange Non-Fungible Tokens (NFT) thanks to a collaboration with Rolling Stones. NFTs are unique digital content created and managed through blockchain technology which certifies its authenticity through a unique identifying link. The startup has thus designed a gamification system that allows you to interact with the major players in entertainment, finance initiatives for sustainability in a safe and transparent way and win exclusive digital content, such as tickets for events or digital art.
Individual successes, virtuous collaborations and a strong economic return confirm IMMEDIATE as a reference point in Europe for the entertainment sector and the media industry. The third edition, as underlined by Alessandro Balboni - Head of Innovation Business Development "seals the collaboration with the RS Productions Group, a company that has proven to be highly innovative and has a long-term vision in the search for the best technologies at the international".