Our Labs to the Researchers' Night
30 September 2022
The Researchers' Night is an event that takes place every year on the last Friday of September in over 250 cities in Europe. An initiative in which researchers make theirs known activities and their research in a fun and interactive way, involving young and old in many activities.
BRIGHT-NIGHT, name of the project in Tuscany, is promoted and financed by the European Commission as part of the actions aimed at promoting the career of researchers in Europe.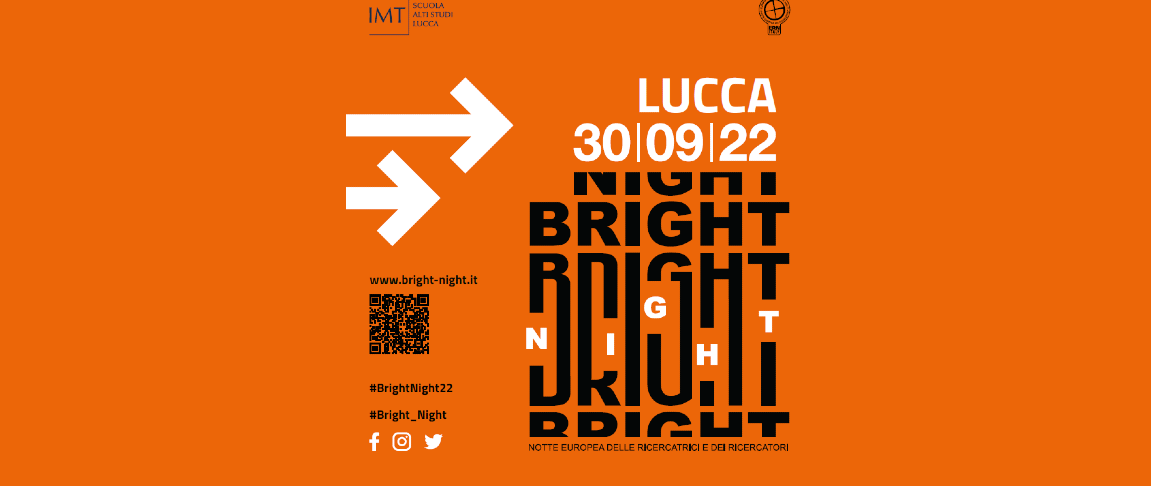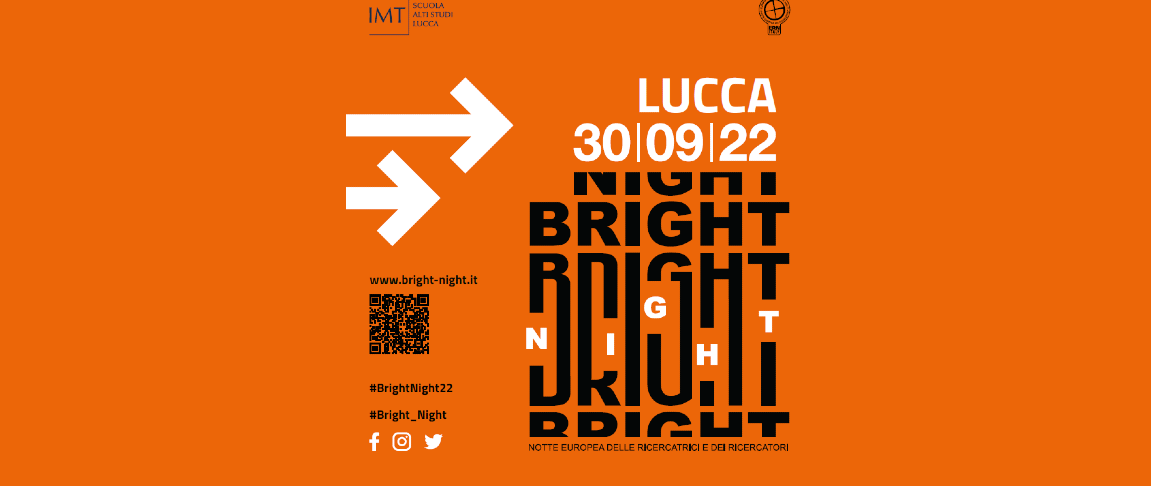 Scuola Alti Studi IMT Lucca organizes a series of events that will be held in Lucca betweenSeptember 29th and October 1st.
The Neuroscience Lab and the AI ​​Lab of Intesa Sanpaolo Innovation Center participate to tell about their activities and projects, in particular the New Frontiers in Gaming report. There will be the humanoid robot Pepper who will interact with children and parents.