Torino - Cities of the Future Accelerator: the third edition of the program dedicated to Smart Cities 
DEMO DAY 2022: the closing event of the third edition with record-breaking attendance. 

The closing event of the third edition of Torino – Cities of the Future Accelerator took place on 21st April. The initiative was promoted by Intesa Sanpaolo Innovation Center, Compagnia di San Paolo and Fondazione CRT together with the American Techstars accelerator. The Demo Day brought many guests to the OGR and and many connected remotely, to follow the final arena of the Torino – Cities of the future accelerator program.

An edition with innovative technologies from all over Europe 

The third edition involved a class made up of 12 predominantly European high potential startups on the acceleration track. There were three Italian companies chosen, all based in Torino, as further confirmation of its lively local ecosystem: Family+Happy, which has come up with a made to measure service for selecting certified babysitters; Strategic BIM, which proposes the digital and remote management of large buildings and Gymnasio, which has developed a technology for home fitness.  
Taking part together with the Italian contenders were the Swiss Hive Power and the French Voltaage, both with Italian teams, the Ukrainian teams Inputsoft  and Lawyerd!, the startups form UK Optimiz and Xworks Tech, Natix from Germany, NRGI.ai from Romania, the Hungarian Volteum, working in the energy, air transport, mobility and copyright management sectors. 

Turin is evolving fast and offering unique opportunities for Smart City and Smart Mobility Entepreneurs.
Managing Director Techstars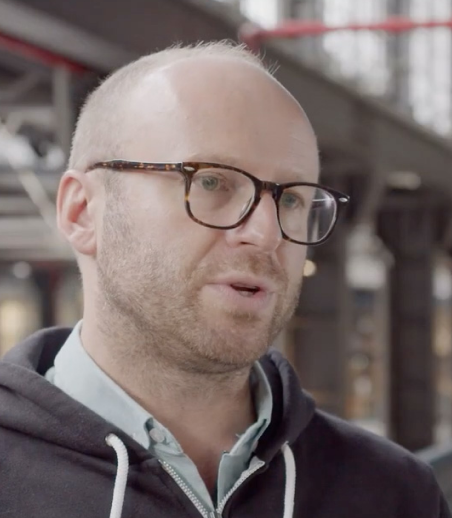 From Smart Mobility to Smart City: an evolving program in a changing city.

Since 2020, the accelerator, in presence again  at last and hosted in the OGR, kicked off in January 2022. Torino affirms itself as a city at the center of an ecosystem now internationally recognized as attractive for emerging technologies. Since 2020, the accelerator has brought 35 startups operating in the Smart Mobility sector form all over the world to Torino, so far raising about 48 million dollars in investments and getting 31 testing phases underway in Italy., with an overall growth of the staff of over 180 collaborators. In addition, 3 startups have established themselves on the national territory: one based in the USA and Turin, one in Germany and Milan and the last in Naples and Turin. Since 2022 the program has widened its scope, embracing  Smart City and including  fields such as  Smart City  and including  fields such as Industry 4.0, Agritech, Digital Health, Cultural Heritage, Energy and Sustainability. 

There are several reasons for this widening, coherent with the evolutionary trends which are sweeping through our cities. In fact, according to the United Nations, by 2050 68% of the world's population will live in urban areas: therefore these will have to find new solutions for traffic, housing, energy resources, infrastructure and quality of life. Overpopulation and the climate  emergency are forcing us to transform our cities into more livable, sustainable and inclusive environments.