Immediate
Bando chiuso
Scaduto il 30 Aprile 2022
Milano, IT
CANDIDATI
IMMEDIATE is an open call for projects within the fields of media, communications, entertainment and gamification, designed and managed by RS PRODUCTIONS and ROLLING STONE and supported by Intesa Sanpaolo Innovation Center and H-FARM.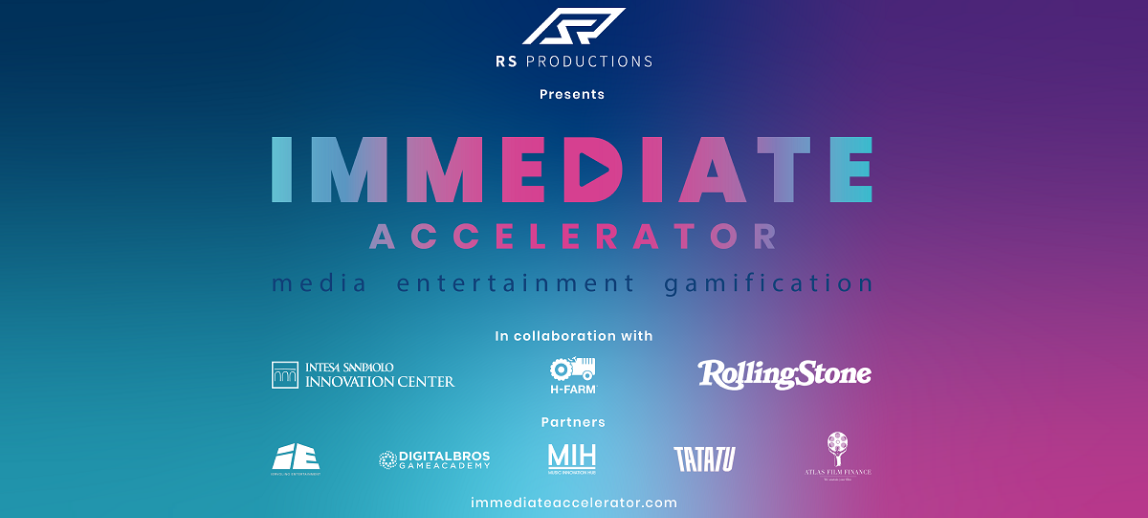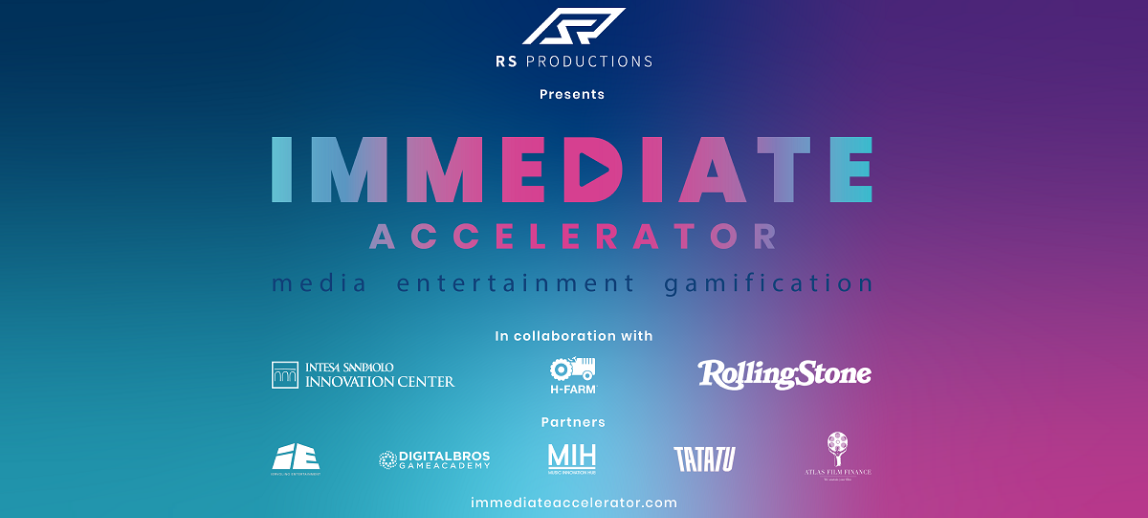 The Initiative has the purpose of launching a program of scouting and acceleration addressed to startups and scaleups (already established as companies) that offer consumer and business solutions.

The best 20 teams will have access to a unique international acceleration platform, twhich will support the entrepreneurs in the go to market and the business development of their projects, with the professional support from international-level Intesa Sanpaolo Innovation Center mentors.

Out of the finalists, up to 5 winner innovators will be able to access to the acceleration program and benefit of: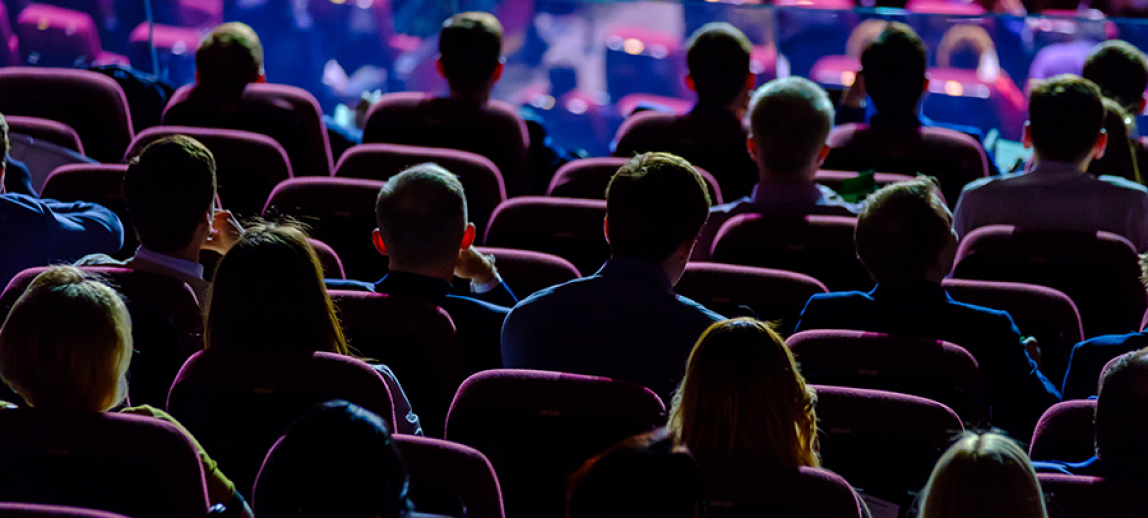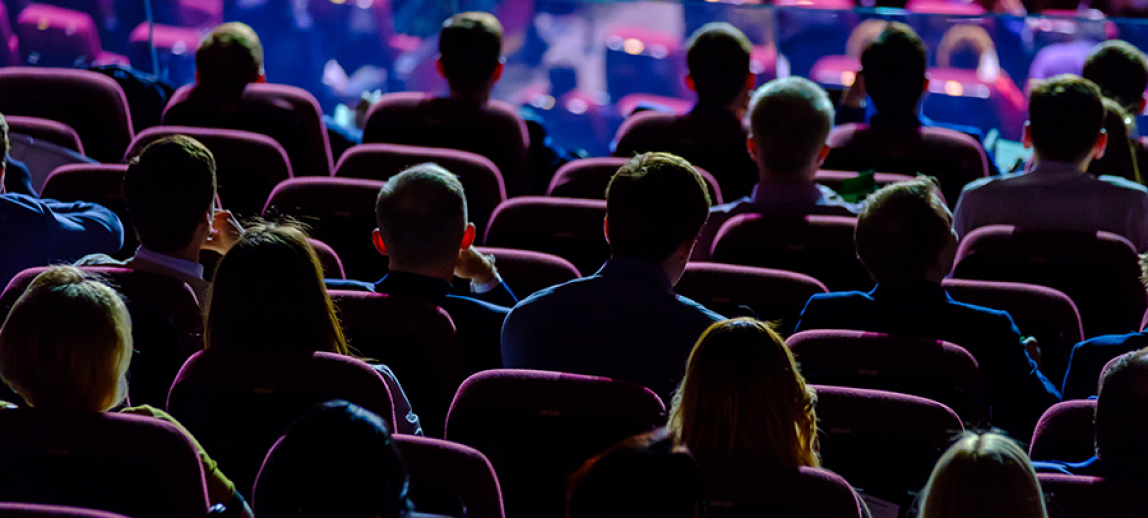 A customized Acceleration Program composed by 3 phases:
1.  Assessment & Program Design
Preliminary analysis of the context, according to the expressed needs of the Company and its
characteristics.
2.  Business & Solutions Acceleration Track
Revision of the business model and the possible development plan, including adaptations necessary to
meet the needs of the market (product architecture, roadmap, UX / UI design, usability, etc.), customized
and managed by H-FARM.
3.  Content & Media Acceleration Track
Activities for individual startups aimed at defining a go-to-market strategy, studying a communication
plan, creating content, identifying partners and making networks, resources, commercial and legal
support available, customized and managed by RS PRODUCTIONS.
We are looking for startups and scaleups within the following fields:
Digital media, advertising, social media, new media, apps and platforms (both ideas and innovative formats).
Audio-video productions, video productions, new technologies and tools, podcasts, education, etc. (both ideas and innovative formats)
Technologies and methodologies for contents gamification.
1 giugno
1/06
Communication of the Selected Innovators 

4 giugno
4/06
Selected innovators confirm their participation to the initiative

9/10 giugno
9-10/06
"The World Class" for technology Deployment, a Growth-Stage Entrepreneur Master Class. Selected Innovators will benefit of two full days of investor alignment and innovation development tools delivered by the program designer, Bill Barber, California serial entrepreneur, business angel, corporate advisor, and architect of the Growth Acceleration programs at Intesa Sanpaolo Innovation Center.
1/9 luglio
1-9/07
One-to-RS PRODUCTIONS & Intesa Sanpaolo Innovation Center. During this phase, RS PRODUCTIONS & Intesa Sanpaolo Innovation Center organize meetings with the Innovators to evaluate and investigate potential fields of cooperation in order to find "early wins" in the deal flow process
13 luglio
13/07
Deal Line-Up ("DLU"): Innovators formally pitch in front of a panel composed of RS PRODUCTIONS management and industry experts, who provide structured feedback and select the finalists that are allowed to continue forward in the Initiative.
20 luglio
20/07
Arena Meeting and Demo Center ("Arena"): Innovator finalists, selected at the DLU, pitch their projects to a targeted audience of stakeholders identified by RS PRODUCTIONS.